You don't need to be a developer to fall in love with (and become dependent on) browser extensions. Whether you use a computer for personal use or for work, you'll want to take advantage of at least one of these browser extensions.
What are browser extensions you ask?
They're like apps for your internet browser. Extensions are small, but powerful add-ons that enable an easier browsing experience. They let you create shortcuts and enable cool features that make everyday tasks or casual browsing easier, more user-friendly, and catered to what you need or want (browser hacks, if you will).
Our suggestions go beyond ad blockers, but not as niche as the extension that changes every instance of "literally" to "figuratively" (but maybe relevant for those with excessive linguistic bugbears).
The following 18 extensions are both new and tried and true favorites that we actually use. There're not all for everyone, but there's definitely at least one here for you. And we'd like to share them with you. Enjoy!
Insanely Practical
Ping. Ping. Ping.
Be honest. Are you a night owl that tends to scroll through emails in bed? Do you do your best brainstorming right before you fall asleep, quickly emailing a co-worker you next big idea? Save your non-night owl coworkers, family and friends the 2am
pings
of your nighttime outreach. Boomerang lets you
send emails later
!
Schedule when you'd like an email to go out – and maybe at a reasonable hour. Like the next morning. So convenient. Don't ever worry about forgetting an email in the Drafts folder or bugging people that actually sleep at night. Finish it whenever works for you and schedule it to send when it works for your recipient to read it.
Boomerang also lets you track messages to see if your recipients opened and read them. If they aren't read for an allotted amount of time you can Boomerang it (have it sent back to your inbox as a reminder to follow up).
Boomerang even suggests how your email can be more "respondable," by analyzing your email for word count, readability, question count, and even politeness. You can't tell me you don't want this.
Boomerang is currently available for Gmail, Outlook and Microsoft Exchange email accounts.
These are great, again, because they make life so much easier, and more secure. As 1Password says, "Go ahead. Forget your passwords." These extensions auto-fill your information like user ID and password to every website or software you use in a browser.
You DO have to remember one master password to activate these tools, but that shouldn't be a problem for most of us. Never endure the pain of remembering 50 versions of the same password to all the accounts you have, again.
The best part about these, and what makes them different from Keychain in Safari, is that you can share account access for shared software, websites, and accounts used at work or at home (with people you trust, of course).
LastPass and 1Password extensions are available for Chrome, Safari, Firefox, and Internet Explorer browsers.
This grammar gadget will give you a piece of its mind on everything you write, so that you get the peace of mind that everything is right. #notsponsored
Grammarly extension is availble for Chrome, Safari, Firefox, and Edge.
---
Technical Talismen
This nifty SEO tool crawls through your webpages and checks for broken links. You don't want those! Any that turn up in red should be fixed.
Check My Links is currently availbale for Chrome.
This guy tells you exactly what kind of technology any website is using. It's great for inspiration – see a website you think is awesome? This tool will tell you a little bit about how it was built.
BuiltWith extensions are available for Chrome, Safari, and Firefox.
Are you looking for a quick way to see stats on web pages? This one pulls traffic analytics from Google for sites in your accounts.
Client for Google Analytics is currently available for Chrome.
If you just built a landing page, web page, or email (we do a lot of that) and you want to quickly see what it looks like on different screen sizes, this extension stores the most popular sizes (phone/tablet/desktop) and resizes your window with one click. If something doesn't look right, you know you've still got work to do.
Window resizer is available for Chrome.
---
Creative Contraptions
Do you use the HubSpot marketing tool? Make sharing content to your social media accounts easy – and trackable – with the HubSpot social post scheduling extension. No need to enter the HubSpot website to share or schedule posts – do it from any web page. Quick tip: highlighting text before you click on the HubSpot Social icon will insert that text into your message.
Hubspot Social is available for Chrome.
Emoji has become a symbolic language in its own right. Now I can add an emoji message right from my browser into emails or other accounts online.✨🤗 ✨
Emoji is available for Chrome.
Same goes for gifs. I'm kind of obsessed. This one makes it easy to post gifs, say, in emails while you're working from a browser. It also has a cool, drag-and-drop-to-embed feature.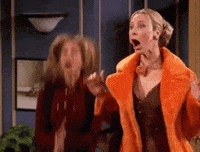 GIPHY is available for Chrome, Firefox, and Safari.
Another great tool for the social media savvy, this one can only be used with Google Chrome. It's preloaded with template sizes for different social media sizes (Facebook cover, Twitter cover, and more) and other templated designs. It might be useful if you need a quick social media image but don't have photoshop. All you need is Google Chrome.
Tells you what fonts are used on any website (and their sizes) by simply clicking on the text.
Fontface Ninja is available for Chrome and Safari.
This eyedropper tool that lets you click on any color from any web page, and it gives you the exact hex number.
Colorzilla is available for Chrome and Firefox.
---
Workday Warrior Widgets
This changes the paperclip icon in your Gmail inbox to reflect the filetype attached. For example, if you're looking through your email for a PDF from a client, you'll see a PDF icon instead of the paperclip (or an image icon for a jpg, etc.)
Attachment Icons is available for Gmail email accounts.
Our Tech Lead, Jillian, recommends this one (along with a bunch of other extensions in this post --she's obviously an everything super-user). This highlighter for web pages also saves all of your highlights and makes them easily shareable.
Liner is available for Chrome and Safari.
Forest helps you focus by gamifying time when you don't allow yourself distractions. For every time you want to complete a task in an allotted amount of time, you plant a tree. As long as you continue working on task and don't visit any of your pre-blacklisted websites, the tree grows, adding to your forest. Productivity really is beautiful.
Forest is available for Chrome and Safari, and the accompanying app for your phone in most App Stores.
---
Content Team Favorites
If I'm looking to hit a certain post length or fit a certain template, this one is a life saver. I can look at other text or copy not in a word processing software and see how many words I'd need to recreate that amount of text or copy. If you're posting to social media platforms or elsewhere with character limits, this little tool is a lifesaver, since it counts characters, too.
Word Counter Plus is available for Chrome.
This is my all-time favorite. It is a bookmarking tool. But better.
I find a lot of interesting articles in the morning and throughout the day, but I can't get to them all before or during the workday. This extension saves the article text for you to retrieve and view later at any time (without having an obscene amount of tabs open cluttering your browser). It also has an app that syncs with it everywhere, so you can read articles on your phone, tablet, or computer WITHOUT WIFI, so that when you finally get the time or need to refer to an article ther it is for you, waiting patiently, fully loaded. Another similar concept that also has an app is Instapaper.
Pocket and Instapaper are available on Chrome, Safari, Firefox, and Edge, app available in most App Stores.
---
We hope you found at least one extension that can make your life a little better, faster, stronger. Happy browsing!
Wondering what in the world it is we do that we need ALL of these extensions, and more? Take a look at everything we do in-house to build marketing strategies and lead-attractive websites, and you'll see why!